Remembering The Infamous Day When John F. Kennedy Was Murdered
November 22 is a day that "will live in infamy." It is the anniversary of the day President John F. Kennedy was shot and killed while visiting Dallas, Texas. Dateline: November 22, 1963.
In my generation, it was one of those moments which no matter how old and addled our brain becomes; we all seem to remember exactly where we were and what we were doing when we heard the terrible news.
Coincidentally for my class at Carnell Elementary School, we were in the auditorium watching a televised science show when the news broke in.
I will never forget my fourth-grade stunned reaction to hearing that the President (who my parents idolized) was shot. The vision is so clear, it could have happened yesterday.
I thought to myself, how could the president be shot – my only frame of reference to guns was in combat or warfare. I silently wondered what the president was doing fighting in a war – I pictured his handsomeness in a business suit and that puzzled me even more. He seemed far too important to be engaging in combat.  I had no idea at the time that regular people carried guns and that they used them for vicious crimes as guns were not part of my neighborhood and area of town culture. (What a way to lose my innocence about that.)
As the events unfolded, I learned many lessons on human behavior, the criminal mind, and the term assassination. I watched my parents cry and grieve and grieve. I cried too, especially when I watched little Caroline and John-John at the funeral.
My young brain thought Dallas must be the most uncivilized, horrible place on earth because that is where it happened – something akin to the Wild West as seen on old movies.  We all then saw the news that it happened during a motorcade as pictured below.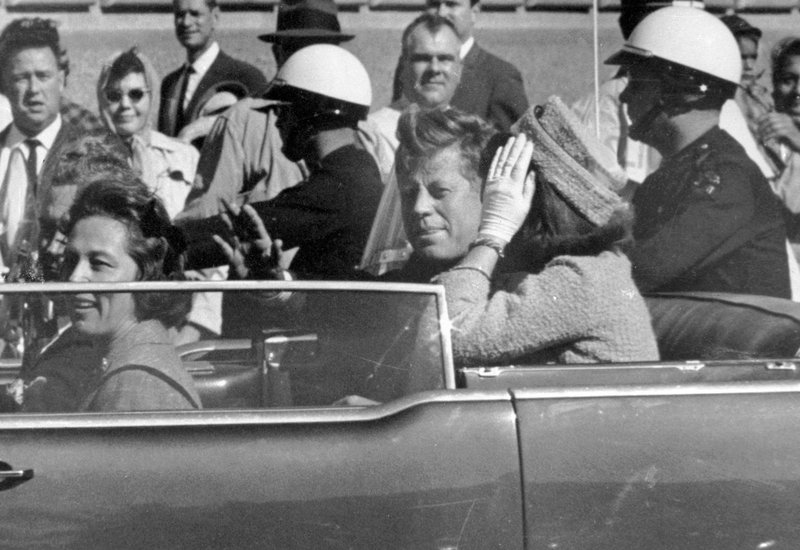 As the news continued to play around the clock, another shooting in Dallas occurred – this time Jack Ruby shot the supposed assassin, Lee Harvey Oswald, which further convinced me that everyone there had a gun. How frightening for a little girl!
And now ironically, I live in Texas, (Houston) and my own daughter lived for a while in Dallas and loved the town.
Each year, I silently reflect on these memories on this very day. As many have written, it was the end of Camelot and the passing of a more innocent, hopeful political time, and one that will never be replaced.  Now what is your memory?